Transitioning to an assisted or independent living situation, or even simply downsizing to a smaller home, is typically a massive step for an aging adult. Many of these seniors have lived in the same house for many years, so even the thought of change can be overwhelming.
This is a big reason why it can be a sensitive topic to even discuss, let alone actually plan and go through with. The situation can be even more complicated if the senior is affected by Alzheimer's or dementia because it can be much more challenging to communicate with them.
What Does a Senior Move Manager Do?
Senior move manager may seem like a silly job title. However, the valuable service they provide is worth its weight in gold.
A move manager is sometimes referred to as a relocation specialist or other things to that effect. Essentially, their job is to ensure that a move goes smoothly and with as few hiccups as possible. For example, they help the individual who is moving to downsize effectively. In the case of an older adult moving, there is often some significant downsizing to go to a smaller apartment or senior community.
The move manager is responsible for discussing their client's needs with them. Then an action plan is created based on that conversation (or conversations).
Some services that many move managers include are:
Arranging for the donation or the sale of unwanted/unneeded items
Assisting in finding professional movers
Assisting with packing and unpacking
Arranging garbage pickup of unwanted items
Difference Between a Regular Mover and Move Manager
Sometimes, a move manager handles the move with the rest of their team. However, in many cases, they don't physically help move. They are simply a third-party support person for the senior.
Even though a move manager isn't always the mover, they typically have connections with other local movers. They can help their client find movers at the best rate possible.
Average Cost of a Senior Move Manager
No price regulations govern this service, so there's no one-size-fits-all answer for how much a senior move manager costs. For example, a move manager's hourly rate can be anywhere from $40 to $125, depending on the services provided and experience. Or if they charge by the job, it could run anywhere from $1,500 to $5,000.
Benefits of Hiring a Senior Move Manager
A senior move manager isn't always a super affordable solution like many professional services. However, the significant benefits they offer are typically well worth the money.
Professional Experience
Suppose you hire a senior move manager through the National Association of Specialty and Senior Move Managers (NASMM). In that case, you are benefiting from a professional who has received specialty training to deal with the unique complications of senior relocation.
The service provider will have liability insurance if any damages to property or belongings happen under their care. You'll also have the peace of mind of a legal contract, and they adhere to a standard code of ethics and practices to ensure you receive top-notch care.
Time-Saving
Because they are professionals, a senior move manager can move quickly through the planning and packing process. Additionally, in a case where distance is an issue, they can save a ton of travel time.
For example, if an aging parent is several states away from their adult children, they may have to fly back and forth. In addition to the extra time this takes, it's a huge added expense.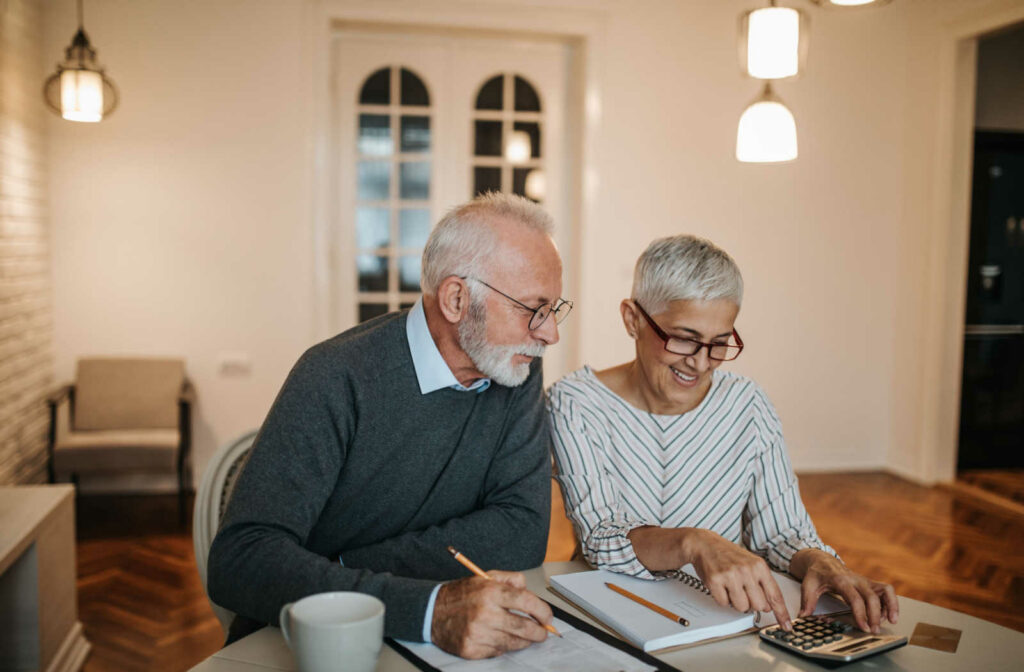 Creative Solutions for Downsizing
Because seniors may have lived in the same home for many years, they often have difficulty deciding what to keep and get rid of. For example, they may have sentimental attachments to things that really aren't practical to keep.
A senior move manager will have training that enables them to come up with creative solutions for downsizing. They're also experienced in treating an aging adult with respect and dignity while agreeing on what should go.
Reduced Financial Stress
It may seem strange to view a service costing upwards of $5,000 as something that will reduce financial stress. But a move manager can save money in many ways.
They may have access to special rates for movers, or they may be able to help the senior recoup most or all of the cost of their service by helping sell unwanted belongings. Additionally, a move manager is efficient, and efficiency almost always saves money in the long run.
Conflict Prevention
Because it can be such a sensitive situation, family conflicts are unfortunately quite common when a senior is relocating. Being that a move manager is a third party who isn't connected to the family makes it easier for them to keep it "strictly business" while still being compassionate with the senior.
Hiring the Right Senior Move Manager
Not every move manager is the right fit for everyone. It's important to ask some questions, such as:
What services are included?
Is the manager insured?
How does their pricing work—hourly or contract?
Do they handle the moving of items as well?
Are they experienced specifically with senior relocation?
If you're unsure where to begin, give us a call at Meadowcrest at Middletown. The helpful staff is happy to answer your questions and point you in the right direction. We're also happy to book a tour with you if you're also looking at assisted or independent living communities.