While assisted living care is one of the most beneficial types of care available, it can also be costly. Many families worry about how they'll pay for their in-home care and what will happen to their loved ones if they can't afford it. Especially if there are any added concerns about seniors experiencing dementia.
The thought of paying for assisted living can be overwhelming. But it doesn't have to be that way. A family can finance a loved one's care at an assisted living facility in a variety of ways. Families find creative ways to incorporate senior living costs into their budgets when discussions take place early and well before the need arises.
Home Equity
If your loved one owns a home or other property, they might be able to use the equity in their home to pay for assisted living expenses. Using your home equity may include:
Reverse Mortgages
The government created reverse mortgages specifically to assist seniors in staying in their homes as long as possible, or to have their spouses or adult children stay in the home and supplement their income with lump sum payments. Seniors can use the equity in their home to get cash now with a reverse mortgage, either all at once or in monthly payments.
Bridge Loans
This short-term loan can help homeowners quickly increase their cash flow and is perfect for emergencies. While liquidating your assets or awaiting the sale of your home, bridge loans can be used to pay for assisted living.
Home Equity Loans
The market value of your home less the total amount of all liens against it is your home's equity. Home equity loans give the borrower the option of taking out a loan against the value of their home, which they would then use to pay for long-term care services.
Veterans Benefits
You might be in luck when it comes to financial aid if your elderly loved one served in the military, but you'll need to be assertive and persistent to get it. Veterans who received an honorable discharge after more than 90 days of active duty, including at least one day during wartime, may be eligible for the veteran's pension.
Veterans who require ongoing assistance with daily activities, or whose spouses require such assistance, may be eligible for monthly disability payments from the Veteran Affairs known as "aid and attendance."
The dollar amount of this kind of veterans benefit depends on your loved one's level of disability and must be verified by a doctor. The lengthy qualification process often intimidates applicants, but once benefits are established for veterans, they can be substantial and last until they pass.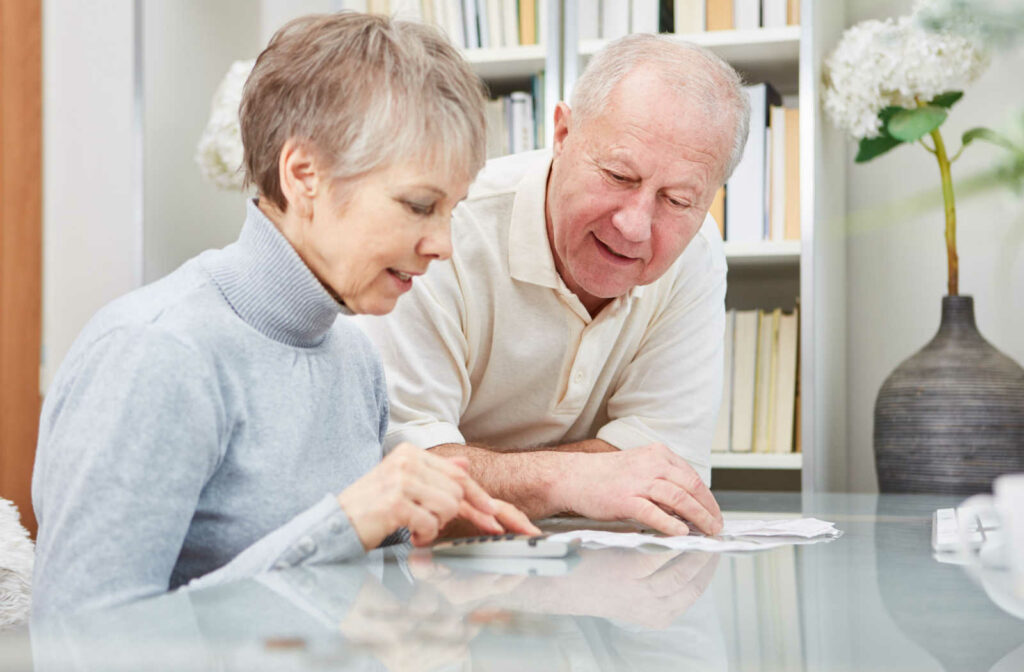 Medicaid
Medicaid is a program created to assist low-income seniors with meeting their medical expenses. All Medicaid plans are created to cover in-home care for at least a brief period, even though Medicaid coverage laws vary depending on the state you live in.
Medicaid will occasionally pay for long-term in-home care if the recipient would otherwise be in a nursing home.
Medicare
Although long-term care in an assisted living facility is typically not covered by Medicare, it will cover hospital care, doctor services, and medical supplies while a patient there. Your loved one may, however, be eligible for additional benefits that can be used to pay for assisted living care costs if they are enrolled in a Medicare Advantage Plan. Plans and coverage will vary by facility.
Elder Law Attorney
It can be expensive and difficult to pay for assisted living and other long-term care expenses. It might be beneficial to speak with an elder law attorney.
Important questions like:
Could dad qualify for Medicaid so it will pay for his care?
How can we take care of Mom while protecting her home and other assets?
How can we ensure that mom will have money left over once all of dad's care costs have been covered?
should be answered by an elder law attorney. These are challenging questions, and each state's and situation's specific answers will vary.
Finding out how to pay for the care your elderly relative requires may be possible with the aid of an experienced elder law attorney. If the lawyer could save your elderly relative a sizable sum of money, the legal fees might be more than worthwhile.
Assisted Living at Meadowcrest
In-home care can be a wonderful way to improve quality of life and guarantee safety and happiness for seniors who are unable to care for themselves alone. Although it can be costly, these suggestions can help reduce the price and make it simpler for you and your family to pay for the costs related to in-home care. Contact us today if you have any questions about what your loved one's day to day could look like in assisted living, or help answer any questions you may have about senior living communities.