Independent living is a great option when it's time to retire and you're ready to move into a community with like-minded neighbors. With the evolution of housing and a newfound commitment to older adults, the prospect of independent living represents comfort and relaxation.
The rise of dedicated communities for independent living results in a safe and comfortable environment. Let's explore the world of independent living, including the transition process and the environment you'll be entering.
Independent Living for Seniors
Independent living is quite simple–it's a housing arrangement designed for older adults.
The housing can vary and is based on customization and preference. The option of independent living for seniors is great for residents who value their independence and want to focus on building on other hobbies and interests.
Any big housing change later in life can make it seem like you're losing your independence. Independent living is all about making your life easier.
Some factors to consider if you're considering independent living:
Has maintaining your current home become an issue?
How difficult is it to get around in your current community?
How is your health and would a move to an independent living community benefit you?
Now that we know what independent living is–let's look deeper into the transition process and how to navigate that.
Transitioning to Independent Living
Independent living can offer a lot of freedom and choice. The difficult chores and maintenance that come with homeownership will become a thing of the past, and you can focus on your new hobbies and goals.
The transition to independent living can take a bit of an adjustment. You'll have to get used to your new surroundings, which is entirely normal. Proper guidance and assistance from dedicated staff will help ensure a smooth transition.
Let's explore some of the accessibility factors that can contribute to a smooth transition.
Accessibility of Independent Living
Independent living is a viable option for seniors to transition into the next part of their lives.
Home design is essential to independent living, especially as you age—you want to live in a safe environment that allows for more effortless movement within the home.
Comfort is key wherever you decide to live, and independent living is no exception. Knowing what you want and the ability for customization is a big part of independent living. Your space can truly be yours.
When considering independent living, another factor is the environment around you and how you adjust to a new community.
Let's take a look at how your environment can change and how to adjust.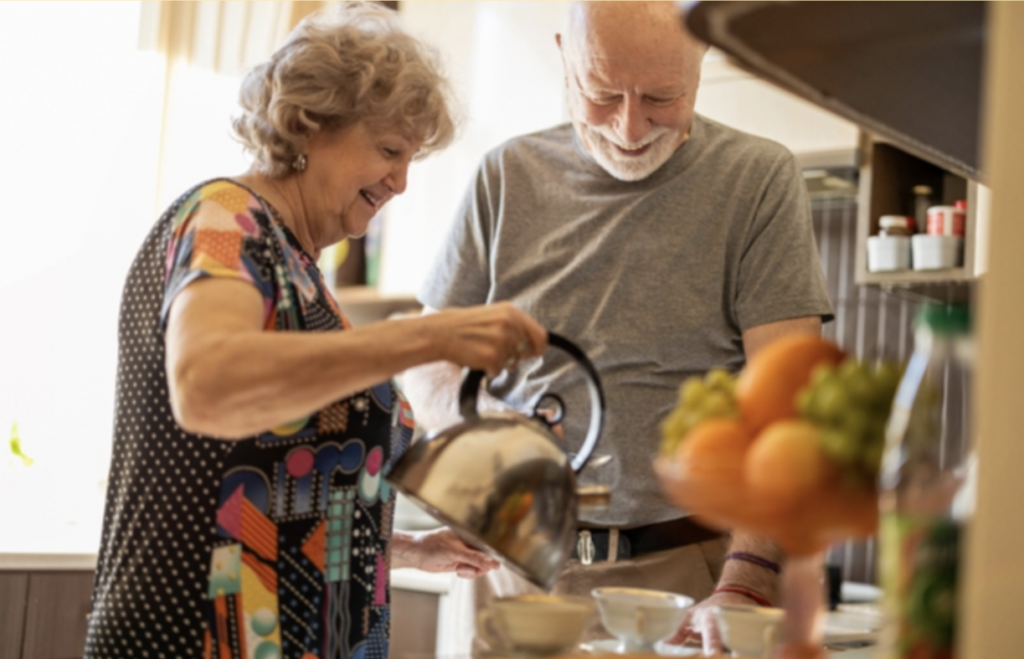 Adjusting to Your New Environment
When committing to independent living, your primary area of concern is your actual home and how you'll be living for the foreseeable future.
The environment around you and the community can be just as important of a factor. You want to surround yourself with a comfortable situation and approach it with an open mind. More often than not, your community will consist of people familiar with where you are in life.
That sense of community, along with the potential to expand on your hobbies and interests with like-minded people, is something independent living offers.
Whether you're moving by yourself or moving in with a partner, the social opportunities available to you can provide a brand new outlook on life.
Some new social opportunities include:
On-site entertainment
Excursions to local attractions
Fitness centers
Clubs, committees, and classes
Celebrations and parties
Participating in these activities and expanding your social circle can help ease the transition into independent living.
Making new friends and tackling your new stage of life together is an important step in adjusting and truly making your new home feel like a genuine home.
The Next Stage of Life
Moving into a new stage of life is never easy and the adjustment period can be extremely draining and a cause of stress. Being able to customize and cater your new living situation to your needs and wants is something independent living can provide. Get in contact with professionals that can assist you with the transition if you're considering an independent living lifestyle.